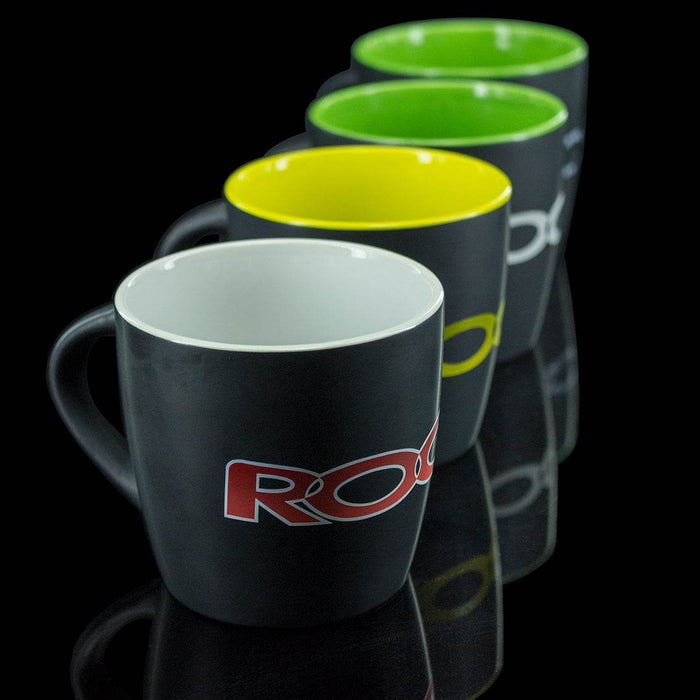 ROOR® Ceramic 12 oz. mug two-tone matt black outside, color inside with assorted color decal.
Perfect for any ROOR® collector.
Inside Color Options: Red, Orange, Yellow, Green, Black, White.
Includes:
(1) 

ROOR® 

Ceramic 12 oz. mug (choice of color)
NOTE: Assorted decal styles and colors based on availability.
Production/Shipping Estimate 1-2 weeks.
The product image serves only as an example. The colors and arrangement of the color applications may differ due to the handcraftsmanship. We reserve the right to give our glass artists creative freedom, which is the only way to ensure the creation of the highest quality unique glass specimens.
The product photos shown on this site are representative colors. Actual colors may vary from the images shown for the following reasons:
Like any dyed product, the dye shades may vary from one production run to the next.
The color may appear different in various lighting conditions (e.g., sunlight vs. fluorescent light).
Your individual monitor settings can cause the appearance of the color on the screen to differ from the actual photograph.
!WARNING This product can expose you to chemicals including arsenic, which is known to the State of California to cause cancer. For more information, go to www.P65Warnings.ca.gov