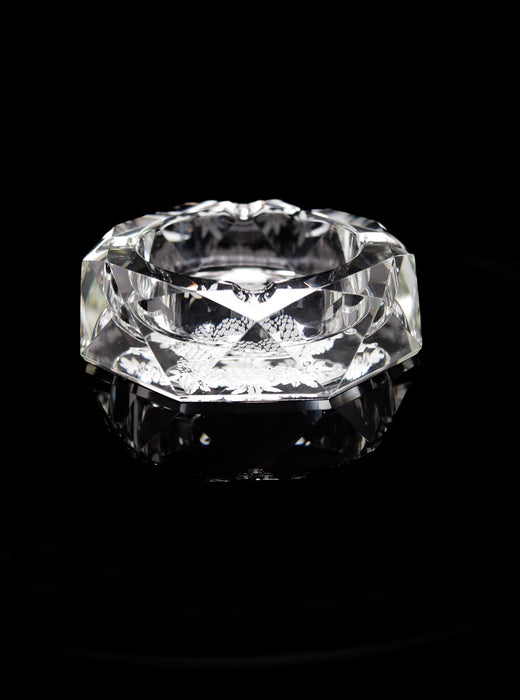 ROOR Glass Crystal Cut Ashtrays Strains Pineapple Express
LIMITED 
ROOR Glass Crystal Cut Ashtray Strains Edition matches your Strains Collection 
This fabulous hand-cut crystal ashtray is perfect for smokers and non-smokers alike because, in addition to a stunning ashtray, it also makes a stunning jewelry tray. Sandblasted engraved underneath. 
Crystal cut ashtray makes the ashes look Good just by sitting around the house! beautiful elegant limited collector's item. 
The ashtray weighs about 10oz with a 3.75" diameter 1" Tall. 
Includes:
(1) - 

ROOR Glass Crystal Cut Ashtray Strains Pineapple Express
Production/Shipping Estimate 2-5 weeks.
The product image serves only as an example. The colors and arrangement of the color applications may differ due to the handcraftsmanship. We reserve the right to give our glass artists creative freedom, which is the only way to ensure the creation of the highest quality unique glass specimens.
!WARNING This product can expose you to chemicals including arsenic, which is known to the State of California to cause cancer. For more information, go to www.P65Warnings.ca.gov